From my Slide Collection 1972
(First of two pages)
Photographs taken at RAF Scampton. First photographs of our son John who was born in February. Photogrpahs taken on my second visit to Iceland. First photographs taken in Cyprus at the start of our two year posting.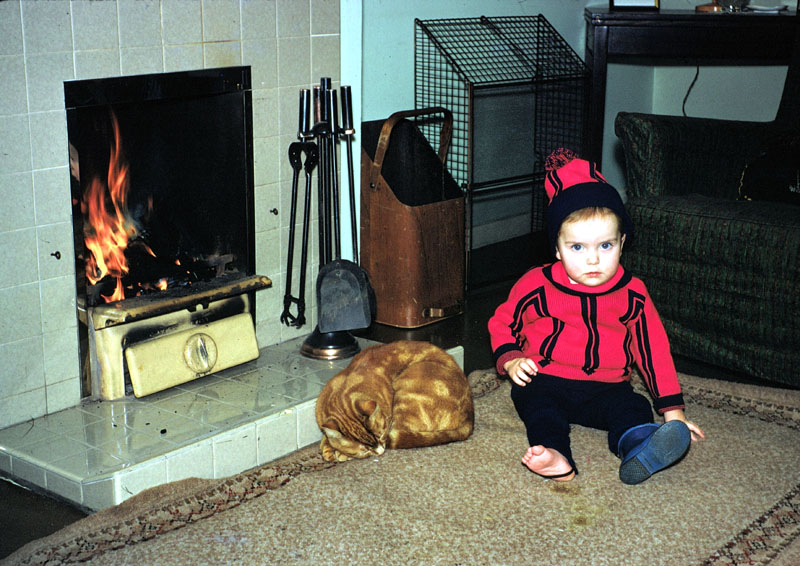 Mary and Frisky taken in the sitting room of our quarters in Lancaster Drive.
| | |
| --- | --- |
| | |
| Vulcan flying over our house | Mary in the garden at Lancaster Drive |
| | |
| --- | --- |
| | |
| First photograph of John | John's Christening Day |
| | |
| --- | --- |
| | |
| Agnes, Henry and John. Agnes' sister Imelda and brother-in-law Harold | Agnes, Henry and John |

In July 1972 I travelled to Iceland for the second time. I did some back packing on my own and stayed in Reykjavik with a family friend, Dis Atladottir and her daughters Hrefna and Dana

| | |
| --- | --- |
| | |
| Looking over the lava plain at Thingvellir | The Thingvellir rift |
| | |
| --- | --- |
| | |
| Chasm in the plain. Armannsfell is the distant mountain | Sandkluftavatn - a desolate lake where I camped |
| | |
| --- | --- |
| | |
| Boiling springs at Hveravellir | Geothermal vent at Hveravellir |
| | |
| --- | --- |
| | |
| Henry. Bleak interior of Iceland | Dis, Hrefna and Dana. On the way to the Kerlingafjoll |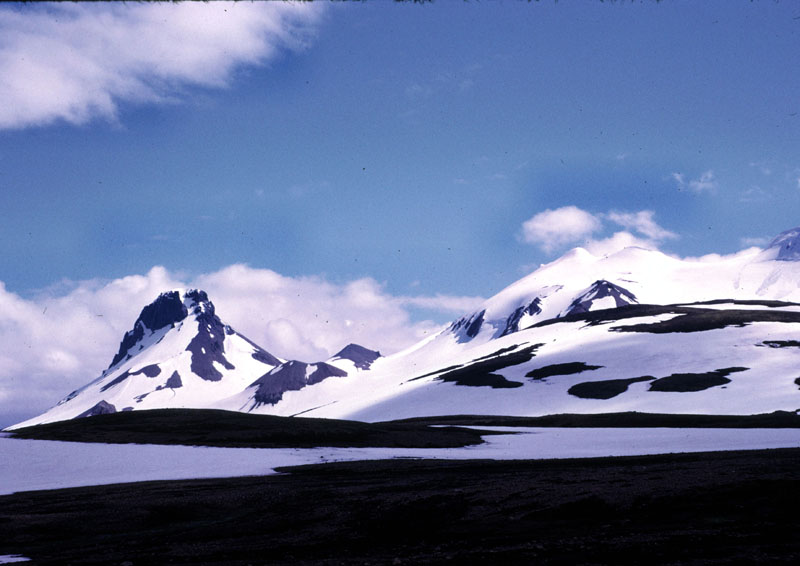 The Kerlingafjoll - summer skiing resort
| | |
| --- | --- |
| | |
| Gullfoss | Henry at Gullfoss |
| | |
| --- | --- |
| | |
| View in Reykjavik | Ship in Reykjavik Harbour. Esja is the cloud capped mountain |
| | |
| --- | --- |
| | |
| The Moon through my 6" Newtonian Telescope | The Moon through my 6" Newtonian Telescope |
Click here to go to next page of photographs taken in 1972
Click here to return to colour transparencies contents page