Japan Revisited
March/April 2003. Page 3
On Sunday 30th March we left the National Parks at Fuji-yama and returned to Tokyo, where we stayed as Kumiko's guests at her apartment for the remainder of our visit. We were keen to see something of the City and for me to have the chance to practise my still rudimentary Japanese - I had been attending evening classes in London since September 2002. My enquiry of a passer-by "Sumimasen, Shimo-ochiai eki, doko desu ka" produced the desired response, and a few minutes later we had purchased tickets at Shimo-ochiai station and were on our way to Yoyogi-goen (Yoyogi Park). The park adjoins the Meiji shrine where John and Kyoko were married in November 2002. It was a pleasant day, and we walked home afterwards to the surprise of John and Kyoko - as it was about five miles.
Our plan on the following day was to travel by train, escorted by John, to the Nikko National Park, a mountainous region about 120 kilometres north of Tokyo, and famous for its shrine and classical Japanese buildings. The photos below were taken around Nikko.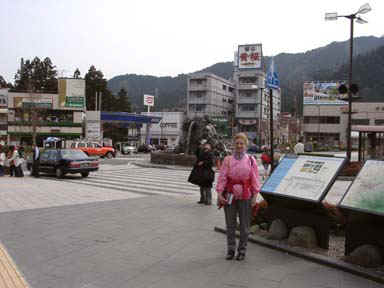 Agnes in the Main Square, Nikko town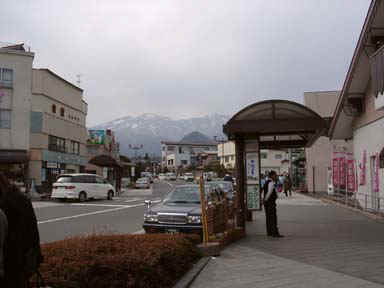 Street in Nikko with a backdrop of the mountains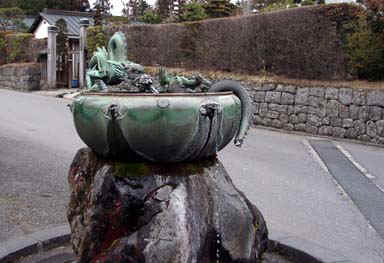 A Fountain in the Shrine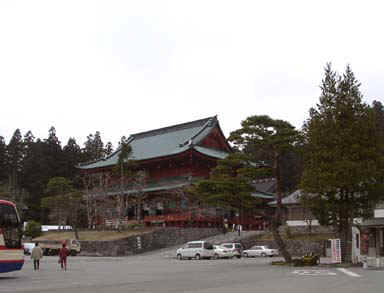 The Main Shrine area at Nikko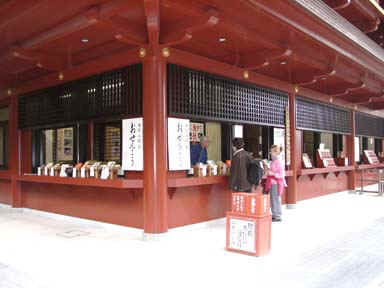 Agnes and John buying prayer tickets at the Shrine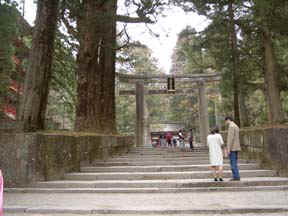 Tora (gates) and Cedar Trees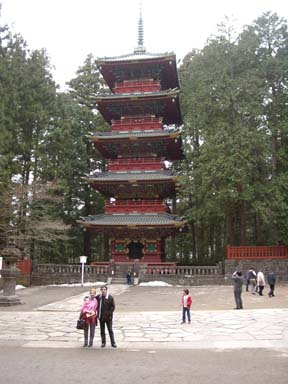 Pagoda. John and Agnes in the foreground